Arlington Physical Therapy is an outpatient orthopedic, sport, and spine physical therapy clinic that is dedicated to helping clients of all ages maximize their full functional potential. Arlington Physical Therapy also provides personal training for people of all ages who need professional guidance with exercise.   Welcome To APT from Arlington Physical Therapy on Vimeo.
Our Mission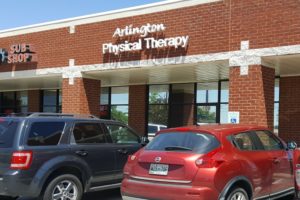 To serve our community through convenient high quality orthopedic/sports/spine physical therapy and wellness services.
Why Arlington Physical Therapy?
Locally Owned/Operated
Convenient before and after hours appointments
Convenient location
Compassionate and Quality Care
Exclusive Free Health Information For You
FREE reports to show you how to start relieving your pain quickly and the best natural solutions for long term recovery.